Joined

Sep 27, 2000
Messages

26,056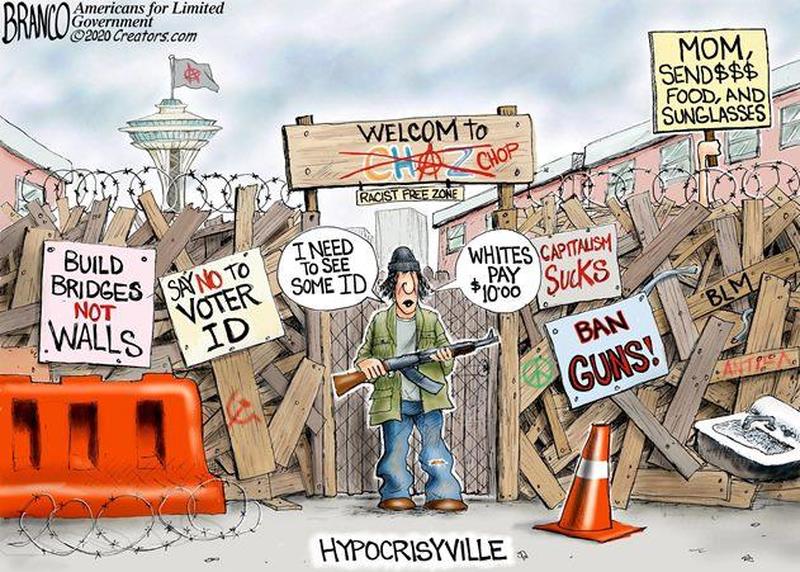 I love a good political cartoon. Most of them, in today's world, aren't funny, just mean. This one brings out all the hypocrisy of this stupid leftist chaz/chop enclave. The left claims to hate having to show ID, yet they want to see IDs. They hate guns, yet they brandish guns. They hate walls, yet the first thing they do in erect walls.
Something not covered in this cartoon is that the left claims they hate slavery, yet there are now tweets where chaz/chop citizens suggest rounding up whites and putting them in work brigades.
Personally, when it comes to this chaz/chop utopia, I wish they would just leave it be and let it remain on FULL display for everyone to see. You give a true leftist radical a microphone and just let them talk and talk and talk and they'll end up hanging themselves with it, because the truth of what is in their heart will start coming out after they repeat the same tired slogans over and over.